Advantage of the inflatable tent
Inflatable tent is a kind of tent. The frame is designed using the principle of structural mechanics, and inflated by the air pressure ,form a rigid column, which is organically combined to prop up the tent frame.
Inflatable tents have the characteristics of moisture-proof, waterproof, wind-proof, dust-proof, sun-proof, etc., and are also widely used. They are mainly used in activities, business openings, exhibitions, weddings, entertainment, disaster relief, outdoor camping, etc.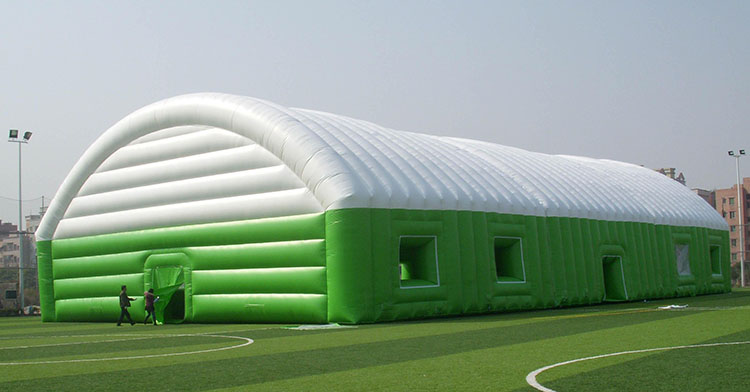 The material of the inflatable tent
Mainly Oxford cloth and PVC tarpaulin. adaptable temperature: -40°~+65°;
Wind resistance level: less 8m/s;
Hydrostatic pressure: ≥16kpa;
Surface Waterproof: 160~200mm;
Inflation time: 2~10min.
Manufacturing process of inflatable tent
It is produced by sewing or high-frequency heat bonding. It has the advantages of light weight, inflate and deflate fast, easy to store and carry.
Commercial inflatable tent common shape
6 leg inflatable tent, 4 leg inflatable tent, 6 leg inflatable tent with removeable walls, luna inflatable tent, spherical tent inflatable globe tent, inflatable arch tent, square inflatable tent, inflatable tunnel tent, inflatable wall.