Advantage of the inflatable arch
The biggest feature of inflatable arches is to create momentum.
There is an irreplaceable advertising role in the brand and promotion exhibition, which is easy to form a grand and lively event scene. Its appearance amplifies people's infinite reveries about products, mobilizes people's curiosity, teases people's desire to shop, and brings people a strong visual impact and a relaxed and happy atmosphere by showing lifelike images and vivid shapes. , Deepen people's understanding of product image and brand, and play a better publicity effect.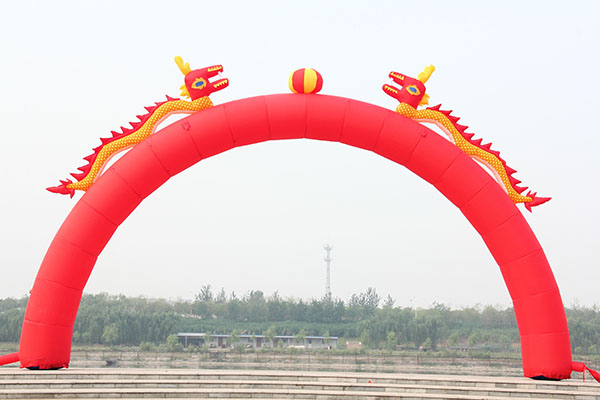 Specifications of inflatable arches
The more common size is 6-25m, and other sizes can also be customized according to specific conditions.
There are many colors, and you can also choose a variety of colors.
According to the shape, it is divided into: round inflatable arches, square inflatable arches, square inflatable arches with a base, special-shaped inflatable arches, and lighting inflatable arches.

Advantage of inflatable arch
Light weight and easy to carry.
Can be reused, easy to clean.
It is inflated and deflated very quickly.